The world's most advanced desktop 3D printer.
Engineered for digital dentistry.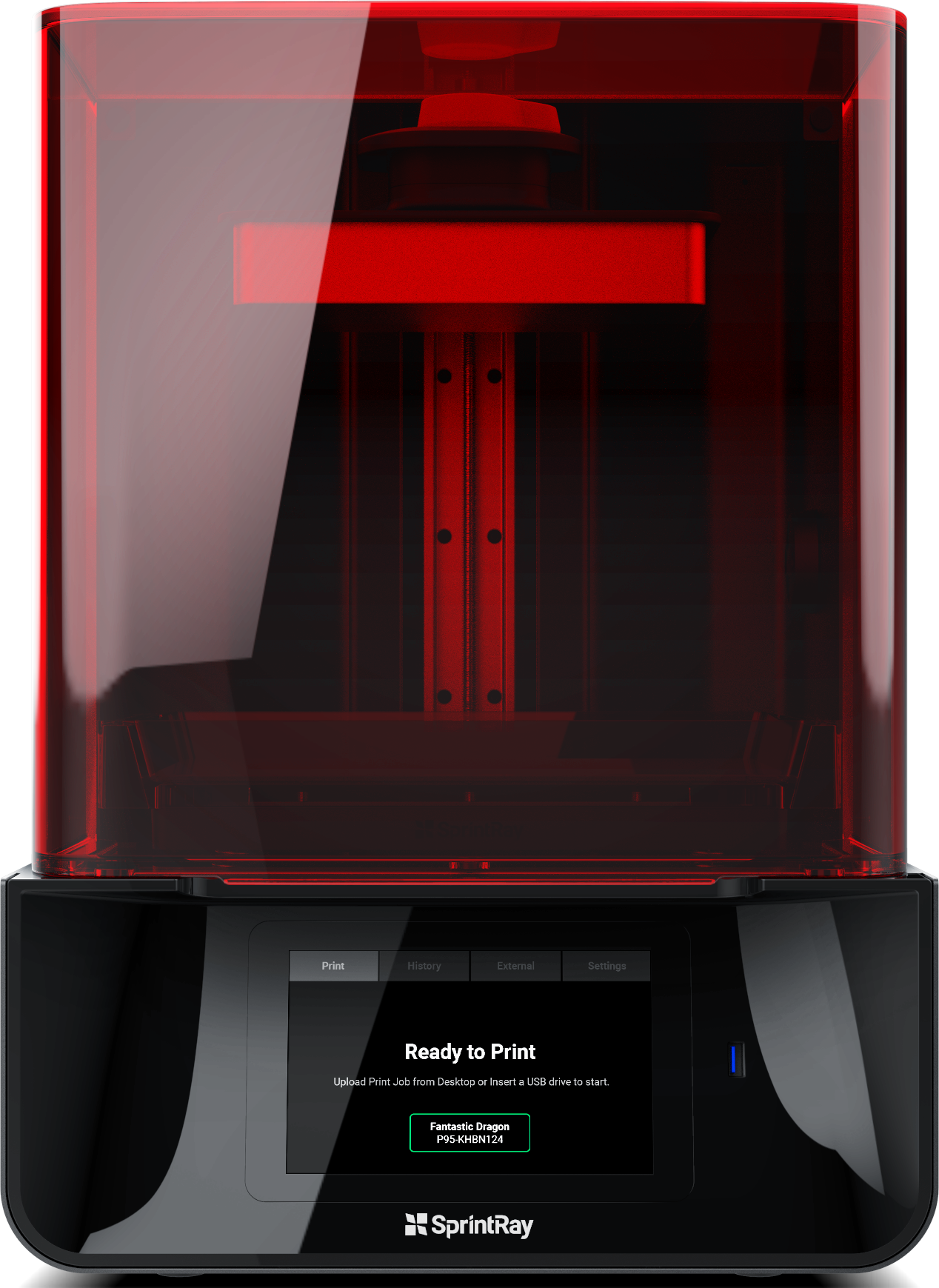 3D printing in dentistry is much more than just a new technology: it has the potential to control costs, improve flexibility, and expand the scope of patient care. To deliver on this potential, we use SprintRay Pro the most user-friendly, powerful and reliable desktop 3D printer in dentistry. Because the technology in our office needs to solve problems, not create headaches.
SprintRay Pro lets us make our own aligners, surgical guides, digital dentures, occlusal guards and more. SprintRay's 3rd party resin support gives us the flexibility to take advantage of everything digital dentistry has to offer with a choice of popular resins and applications.